Common Myths About SSDI Benefits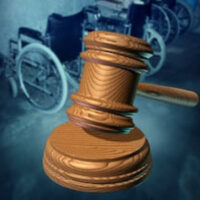 If you were recently injured or diagnosed with a debilitating illness, you may have begun speaking with friends or family members about your situation or doing some research on the internet. Anytime a person starts looking into the possibility of seeking disability benefits through the Social Security Disability Insurance program, or SSDI, misconceptions and myths concerning that program are bound to come up. We want to dispel some of those common myths and misconceptions to ensure that you have the information you need to find an experienced national Social Security disability attorney and to begin the process of applying for disability benefits.
Myth: You Can Only Get SSDI Benefits if Your Injury or Illness Occurred at Work 
Fact: In order to receive SSDI benefits, your injury or illness does not need to have occurred at work or to have any connection to your professional engagement. This is a common misconception for a couple of different reasons. First, people can confuse SSDI payments with workers' compensation benefits. In order to qualify for the latter, you do have to have an illness or injury that prevents you from working (similar to SSDI benefits), but the injury must have occurred in the course of your employment. Second, to be eligible for SSDI benefits, you must have worked for a long enough period of time with enough work hours. Accordingly, confusion can arise concerning the relationship between work and your disability.
Yet to be clear, to be eligible for SSDI benefits, there is no requirement that you sustained your debilitating injury or illness as a result of your job.
Myth: My Doctor Says I Am Disabled, So I Should Qualify for SSDI Benefits 
Fact: While there are certainty situations in which a person will be considered "disabled" both by a healthcare provider and by the Social Security Administration (SSA) for purposes of obtaining SSDI benefits, it is critical to understand that the SSA's definition of a disability may not be the same definition your doctor uses. Under federal law, a disability is defined as "the inability to engage in any substantial gainful activity (SGA) by reason of any medically determinable physical or mental impairment(s) which can be expected to result in death or which has lasted or can be expected to last for a continuous period of not less than 12 months." As you can see, your doctor might say that you are temporarily disabled even if your condition does not meet the definition of a disability used by the SSA.
Myth: If You Are Denied Benefits You Cannot Appeal 
Fact: You can certainly appeal a denial of SSDI benefits, and it is usually a good idea to do so. Many claims are denied the first time around for simple reasons, and many applicants are able to obtain SSDI benefits upon appeal.
Contact Our National Disability Benefits Attorneys 
Do you have questions about SSDI benefits or need assistance with your claim? An experienced national disability benefits lawyer at our firm can speak with you today about your case and can assist you in a variety of ways. Contact the Law Offices of Stephen Barszcz for more information.
Resource:
ssa.gov/disability/professionals/bluebook/general-info.htm