Should I File For Consumer Bankruptcy? 3 Things To Consider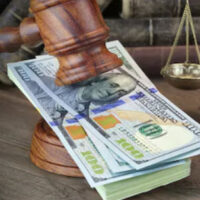 Anyone who is struggling with consumer debt may have considered the possibility of filing for personal bankruptcy, either a Chapter 7 bankruptcy or a Chapter 13 bankruptcy. Depending upon the particular facts of your situation, consumer bankruptcy could be the best option for you. However, it is critical to speak with an experienced St. Petersburg bankruptcy lawyer who can assess your case, and help you to understand the type of bankruptcy you should consider and whether or not your debts are eligible for discharge. Our bankruptcy attorneys can also discuss the bankruptcy process with you more generally to make sure you understand what consumer bankruptcy will mean for you and what steps you will need to take to move forward with your case.
Since everyone's situation is different, it is essential to have a bankruptcy attorney evaluate your situation so you know if bankruptcy is the best choice for you. In the meantime, the following are three primary considerations to think about if you are considering bankruptcy.
Are You Eligible for Bankruptcy? 
The first question you will want to consider is whether you are eligible to file for consumer bankruptcy. For most consumers, there are two bankruptcy options under the U.S. Bankruptcy Code: Chapter 7 bankruptcy and Chapter 13 bankruptcy. Each type of bankruptcy has eligibility requirements, and consumers cannot simply pick a type of bankruptcy. To be eligible for Chapter 7 bankruptcy, a consumer will need to pass something known as the "means test," which must demonstrate that the consumer's income and assets are low enough for a liquidation bankruptcy to make sense. Differently, to be eligible to file for Chapter 13 bankruptcy, a consumer must show the bankruptcy court that she earns a regular wage and has the capacity to make payments on a bankruptcy plan over a period of three to five years.
Are Your Debts Dischargeable? 
While many debts are dischargeable in a consumer bankruptcy case, some are not. Before you file for bankruptcy, you will want to be certain that your debts can be discharged. Examples of debts that cannot be discharged include but are not limited to family support, certain tax debt, and debts you owe as a result of certain personal injury lawsuit judgments.
Are Your Assets Already Protected? 
If you are thinking about bankruptcy but your assets are already protected from the reach of creditors, especially if you have already retired, it might not make as much sense for you to file for bankruptcy. For example, if your primary source of income is protected retirement money from a pension and Social Security, bankruptcy could end up being unnecessary, but a bankruptcy lawyer can tell you more.
Contact Our St. Petersburg Bankruptcy Lawyers 
If you are considering bankruptcy and want to learn more about whether Chapter 7 bankruptcy or Chapter 13 bankruptcy could be right for you, it is important to speak with one of our bankruptcy attorneys in St. Petersburg. We can speak with you about your financial situation and help you to make a decision about personal bankruptcy. If you do decide to file for bankruptcy, we can assist you every step of the way during this complex process. Contact the Law Offices of Stephen Barszcz to learn more about our services.