What Do I Need To Know About Seeking SSDI Benefits?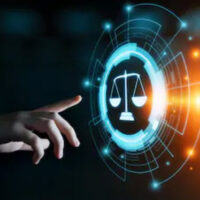 If you are injured and unable to work, you could be eligible to seek Social Security Disability Insurance benefits, commonly known more briefly as SSDI benefits. Yet before you apply for benefits, it is important to understand how the system works and what types of eligibility requirements you must be able to meet. The following are key things to know about seeking SSDI benefits.
You Must Have a "Disability" According to the Social Security Administration's Definition 
In order to be eligible for SSDI benefits, you need more than just a doctor-defined disability. To be sure, you must meet the definition of a disability used by the Social Security Administration (SSA). According to the SSA, a disability means "the inability to engage in any substantial gainful activity (SGA) by reason of any medically determinable physical or mental impairment(s) which can be expected to result in death or which has lasted or can be expected to last for a continuous period of not less than 12 months."
You Must Have a Sufficient Work History 
Beyond having a disability as the SSA defines it, you must be "insured" according to the SSA, which means you must have worked for a long enough period of time and recently enough to qualify for SSDI benefits.
Your Family Members Could Be Eligible for Benefits 
In addition to providing benefits to the disabled individual, SSDI can also pay benefits to certain family members. While it is important to determine how your particular situation will affect the ability for your family members to obtain benefits, generally speaking the SSA allows a spouse, a divorced spouse, minor children, and adult children who are disabled (and were disabled prior to reaching the age of 22) to obtain SSDI benefits through your work history.
SSDI and SSI Benefits Are Not the Same
It is critical that you do not confuse SSDI benefits with Supplemental Security Income, or SSI, benefits. While both are types of disability benefits and both are administered through the SSA, you should know that SSDI benefits are based on your work history and what you have "paid in" to the SSDI program, while SSI benefits are based on low income. In other words, SSI benefits are for disabled persons who have low incomes, while SSDI benefits are for people of any income level who qualify based on their work history (and disability status).
You Should Work with a National Disability Benefits Lawyer 
You should always work with a national disability benefits lawyer on your case, whether you are applying for SSDI benefits for the first time, appealing a denial, or providing updated information to the SSA so that you can continue receiving benefits. Our experienced disability benefits lawyers assist clients with a wide variety of matters pertaining to SSDI benefits, and we are here to help with your case.
Contact Our National Disability Benefits Lawyers 
Are you planning to seek SSDI benefits? Or were you recently denied SSDI benefits and you want to appeal? No matter what your situation is, our national Social Security disability attorneys can begin advocating for you today. Contact the Law Offices of Stephen Barszcz to learn more about how we can help.
Resource:
ssa.gov/benefits/disability/