Common Mistakes You Can Avoid When You File for Social Security Disability Benefits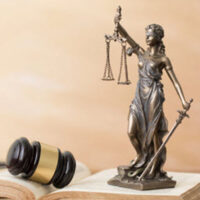 If you have recently become disabled and you are making plans to apply for Social Security Disability (SSD) benefits, it is critical to learn about some of the common mistakes people make so that you can avoid them. The Social Security Administration often denies applications for SSD benefits because of major and minor mistakes alike, and you could end up needing to appeal your claim simply because you made a common mistake that could have been avoided. You should know that an experienced national Social Security disability benefits attorney can assist you with your initial application or your appeal to ensure that you file all materials properly. In the meantime, we want to go through some of the common mistakes that applicants make when seeking SSD benefits.
Seeking SSD Benefits When You Are Actually Seeking SSI Benefits (or Vice Versa) 
While the terms SSD benefits and SSI benefits (referring to Supplemental Security Income benefits) might sound alike, SSD and SSI benefits are very different from one another. SSD benefits are a type of disability benefit you can seek if you have a sufficient work record in which you have paid into the SSD benefit system, whereas SSI benefits are for low-income individuals who have a disability. If you file for the wrong type of benefits, you can lose a significant amount of time and can risk losing access to some of the records you may need for your case.
Sending in an Incomplete Application 
Too many people who are eligible for SSD benefits will not provide all of the required information in their SSD benefits application. If the Social Security Administration is missing any of the required information or documentation, your SSD benefits application can be denied and you may need to go through the formal appeals process.
Submitting Your Application without Appropriate Medical Records 
If you want to qualify for SSD benefits, you will need to supply detailed medical records that make clear you have a disability as it is defined by the Social Security Administration. In addition, that information must come from a healthcare provider who is classified as an acceptable medical source to the Social Security Administration. If you send medical records from someone who is not an acceptable medical source, such as a chiropractor, your claim can be denied. Similarly, if you fail to obtain complete medical records from a healthcare provider who is an acceptable medical source, your claim can be denied. If you are working with an experienced disability benefits lawyer, you can make sure you obtain the medical records you need to support your claim.
Forgetting to Hire an SSD Benefits Lawyer from the Start 
You can avoid most if not all common mistakes in an SSD benefits application if you begin working with a national SSD benefits attorney right away. Benefits applications can be complicated, but an experienced attorney can make sure you have the proper information.
Contact a National Disability Benefits Attorney 
Do you have questions about seeking SSD benefits? An experienced Social Security disability lawyer can assist you. Contact the Law Offices of Stephen Barszcz today for more information about how our firm can help with your claim.