What Medical Documentation Do I Need for My Disability Claim?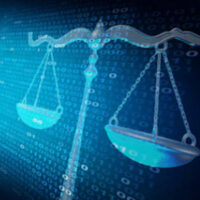 Seeking disability benefits through the Social Security Administration (SSA) can be complicated, and it is important to understand that there are very specific requirements for Social Security Disability (SSD) benefits. You must supply various types of information about your employment history and your injury, including particular information about your medical condition. To ensure that you supply the appropriate medical documentation so that your claim will be approved in a timely manner, you should work closely with a national disability benefits attorney who has years of experience handling cases similar to your own. Until you can get in touch with a disability benefits lawyer to assist with your claim, we want to provide you with more information about the medical evidence you must supply in order to receive SSD benefits.
Your Medical Documentation Needs to Come from an Acceptable Medical Source (AMS) 
First, it is critical to understand that any medical documentation you provide to support your claim needs to come from a healthcare provider who is classified by the SSA as an Acceptable Medical Source (AMS). In other words, you cannot simply obtain medical evidence from just anyone who says they can supply it for you. Rather, you will need to see a specific type of healthcare provider who is listed as an AMS by the SSA. Examples of healthcare providers who meet the AMS requirements include the following:
Licensed physician;
Psychologist;
Optometrist;
Podiatrist; and
Speech-language pathologist.
Depending upon the details of your disability, you may be able to use documentation or evidence from a licensed physician's assistant or from an audiologist to support your claim. However, other healthcare providers who might be treating you may not qualify. For instance, an RN who regularly provides some of your care or administers medications might not be able to provide the evidence you need to support your disability claim. Similarly, if you are being treated by a chiropractor for back problems, you need to know that chiropractors are never considered AMSs according to the SSA.
Your Medical Information Must Prove You Have a Disability As It Is Defined By the SSA 
Simply having an injury or an illness that you consider to be a disability—or even that your employer considers to be a disability—may not be sufficient to meet the definition that the SSA uses in determining eligibility for SSD benefits. Indeed, even having a doctor tell you that you are disabled, or that you have a disability, still might not mean that your injury or illness qualifies as a disability according to the SSA. The SSA disability planner provides specific information about the SSA's precise definition of a disability. As such, you will need to provide medical evidence that proves the following:
You cannot do the work you did before your disability;
Your disability means that you cannot do another type of work; and
Your disability has already lasted or will last for at least one year, or it is expected to result in death.
Get Help with Your Disability Claim By Contacting a National Disability Benefits Lawyer 
If you are planning to file for SSD benefits, you should have a dedicated and experienced Social Security disability attorney who can help you throughout this process. Contact the Law Offices of Stephen Barszcz to learn more about the services we provide nationally to disabled workers seeking SSD benefits.
Resource:
ssa.gov/planners/disability/qualify.html