Can I Work Part-Time For Holiday Income And Continue Receiving SSDI Payments?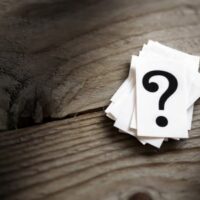 As the holiday season approaches, many people who are disabled and receiving Social Security Disability Insurance (SSDI) benefits are thinking about how to afford gifts for loved ones and how to afford travel to see friends and family members. If you are currently receiving SSDI payments and are planning for the holiday season, you may be wondering if you are eligible to work on a limited part-time basis during this time of the year in order to earn a little bit of extra money. It is important to understand that earning any type of will likely trigger a trial work period, and depending upon the circumstances, could put your SSDI payments at risk.
You should not assume that you can take on limited, seasonal part-time work while receiving SSDI payments in order to make up for additional expenses during the holiday season. Instead, you should seek advice from a national SSDI lawyer who can evaluate your circumstances and provide you with more information about your ability to do limited part-time work to pay for holiday costs.
Disability Requirements and Inability to Engage in Substantial Gainful Activity 
If you are trying to ensure that you have enough money around the holidays, you might be wondering what the issue would be with short-term limited work of a part-time nature. In short, the problem is that, in order to be eligible for SSDI payments, you must be able to show that you have a disability as the Social Security Administration (SSA) defines it. The definition of a disability includes being unable to engage in any type of substantial gainful activity (SGA) for at least one year. Substantial gainful activity is defined by an amount of money that a person is able to earn.
Once you are able to work and to engage in a level of employment that could be approaching the SGA limit, then you will be ineligible to receive SSDI payments. Yet even before you reach the SGA limit, even a minimal amount of work will raise flags with the SSA. As such, you will need to enter into what is known as a "trial work period" if you want to do any type of part-time work during the holiday season. The trial work period is an amount of time that the SSA permits a person receiving disability benefits to attempt to work, but they cannot earn more than a certain amount and cannot remain in the trial work period for an indefinite amount of time. Rather, it is a finite period to determine whether the person can return to work such that they do not require SSDI payments.
Amount of Holiday Season Income That Will Trigger the Trial Work Period 
If you do want to try to earn some money during the holiday season in order to pay for gifts, holiday-related travel, or other related expenses during this time of the year, it is important to understand what amount of income will trigger the trial work period. In 2022, $1,050 per month is the monthly amount of income that will trigger a trial work period. That amount increases each year, so the amount will be slightly higher if you are looking ahead to the holiday season in 2023.
While earning an amount below $1,050 will not trigger the trial work period, you should nonetheless seek advice from a disability lawyer before you attempt to earn any money. Otherwise, your disability benefits could be at risk.
Contact a National SSDI Benefits Attorney 
If you have questions about holiday earnings and SSDI benefits, one of our national disability benefits lawyers at the Law Offices of Stephen Barszcz can discuss your circumstances with you.
Sources:
ssa.gov/pubs/EN-05-10095.pdf
ssa.gov/oact/cola/sga.html