What Is Credit Counseling In Bankruptcy?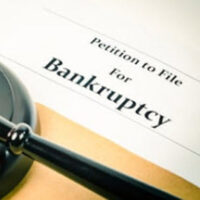 Anyone who is planning to file for bankruptcy in Florida should know that there are a number of requirements that include credit counseling and debtor education. In particular, for consumers who are planning to file for Chapter 7 bankruptcy or Chapter 13 bankruptcy, it is essential to learn more about credit counseling and debtor education, and what steps you will need to take in order to fulfill these requirements. These educational requirements must be completed at two separate stages in the bankruptcy process, and they are necessary for consumer bankruptcy cases. What do you need to know? Consider the following information from our St. Petersburg bankruptcy lawyers.
Credit Counseling Must Happen Before You File for Bankruptcy 
Credit counseling, which is also known as pre-bankruptcy credit counseling, is a requirement for both Chapter 7 and Chapter 13 consumer bankruptcy cases. In order to be eligible for consumer bankruptcy, you will need to complete credit counseling within 180 days prior to the date that you file your bankruptcy petition. You will need to go through credit counseling with an organization that has been approved by the U.S. Trustee Program and receive a certificate of completion. Otherwise, you may not fulfill the requirement for credit counseling. You can look up a list of approved credit counseling organizations that have been approved by the U.S. Trustee Program on a U.S. Department of Justice website. To be clear, you can choose your credit counseling organization, but it must be on the approved list.
What should you expect in credit counseling? During credit counseling, the counselor will assess your finances and will discuss potential alternatives to bankruptcy, and the possibility of a repayment plan in Chapter 13 bankruptcy based on your current income. You should also anticipate that the counselor will provide you with information about the benefits and limitations of different types of bankruptcy.
In sum, credit counseling is required — it is not optional — for consumers filing for bankruptcy, and credit counseling must be completed with a U.S. Trustee-approved organization.
Debtor Education Course Must Be Completed Before Your Discharge 
In addition to credit counseling, it is also necessary to go through a debtor education course before you receive a bankruptcy discharge. Sometimes this course is known as pre-discharge debtor education. Similar to credit counseling, you must take a course with a provider who has been approved by the U.S. Trustee Program.
The timing for your debtor education course is different from the timing for credit counseling. You will need to complete your debtor education course after you have completed credit counseling, and after you have filed your bankruptcy petition. It must be completed before the court can discharge your debts in your bankruptcy case. Similar to credit counseling, you will receive a certificate of completion that you will need to provide to the bankruptcy court.
Contact a Bankruptcy Attorney in St. Petersburg 
Do you have questions about credit counseling or debtor education requirements? One of the experienced St. Petersburg bankruptcy attorneys at the Law Offices of Stephen Barszcz can answer your questions about consumer bankruptcy today.
Sources:
uscourts.gov/services-forms/bankruptcy/credit-counseling-and-debtor-education-courses
justice.gov/ust/credit-counseling-debtor-education-information