Can I Combine Illnesses Or Injuries To Meet The SSDI Disability Requirement?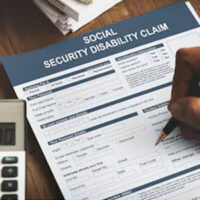 There are many different kinds of health situations in which a person might have multiple diseases or conditions, or might have sustained more than one kind of injury. Together, these conditions might be preventing a person from working, but that person might be unsure about whether they qualify for Social Security Disability Insurance (SSDI) benefits. In short, the Social Security Administration (SSA) allows individuals to combine the effects of different medical conditions to meet the definition of a disability. Our national SSDI benefits lawyers can provide you with more information, and we can assist you with your SSDI claim.
Definition of a Disability is Not Limited to a Single Medical Condition 
The definition of a disability that the SSA uses to determine whether a person has a disability includes the possibility of multiple medical impairments that together make a person disabled for purposes of qualifying for SSDI benefits. Here is what the SSA says:
"The law defines a disability as the inability to engage in any substantial gainful activity (SGA) by reason of any medically determinable physical or mental impairment(s) which can be expected to result in death or which has lasted or can be expected to last for a continuous period of not less than 12 months."
To be clear, if you have more than one physical or mental impairment that together result in your meeting the SSA's definition of a disability as cited above, then you may be eligible for SSDI benefits if you also qualify based on your work record and the number of credits you have earned through your previous employment.
Combined Effects of Your Medical Conditions Will Be Considered 
When the SSA is seeking to determine your eligibility for SSDI benefits, it will look at the combined effects of all of your existing physical and mental impairments that are debilitating. Even if one or more of your conditions on its own does not meet the SSA's definition of a disability, the important thing that you will need to be able to prove is that the combined effects of your conditions prevent you from engaging in any substantial gainful activity (i.e., you cannot work in any capacity), and the combined effects of your conditions or impairments are expected to last for 12 months or longer.
You will need to obtain medical evidence as documentation to support your SSDI claim. Proving that the combined effects of multiple impairments qualify you for benefits can be more complicated than proving that a single impairment alone is disabling according to the SSA's definition. Accordingly, you will need to have clear medical evidence that provides clear support for your case. You should also speak with a disability lawyer who can help you to determine what specific medical evidence you will need to support your application for SSDI benefits.
Contact an Experienced National SSDI Benefits Attorney 
If you have questions about your eligibility for SSDI benefits, or if you need assistance showing your eligibility for benefits when your disability results from the combined effects of multiple impairments, you should seek help from a lawyer. One of the experienced national SSDI benefits attorneys at the Law Offices of Stephen Barszcz can help with your case.
Source:
ssa.gov/disability/professionals/bluebook/general-info.htm