What You Should Consider Before Seeking Disability Benefits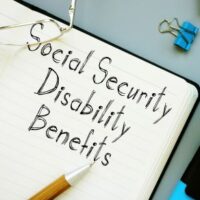 If you were recently injured or diagnosed with a debilitating illness that is preventing you from working, you might be considering the possibility of filing for disability benefits. Yet it is important to make sure that you have all necessary information and materials in order before you apply for benefits through the Social Security Administration (SSA), or your claim can be denied. While it is possible to appeal a denial of benefits, it is much easier to work with a national disability benefits lawyer from the start to ensure that you are able to provide all necessary information so that your benefits claim can be approved. The following are questions or issues you should consider before you begin the process of applying for Social Security Disability Insurance benefits, or SSDI benefits.
Have You Worked Recently and Long Enough to Qualify for Benefits? 
You must have worked recently enough to be eligible for SSDI benefits. The SSA explains that the "recency-of-work test is satisfied if the worker has earned at least 20 credits during a 40-quarter period that ends with the quarter in which the waiting period begins." If you have questions about your SSDI eligibility and the recency of your work, you should seek advice from a national SSDI benefits attorney.
Beyond working recently enough, you must also have worked long enough to qualify for SSDI benefits. While the length of your employment may be a bit flexible depending upon your age (i.e., younger people might be able to receive benefits with fewer years of work), you must generally have worked for 10 years or more.
Was Your Qualifying Work in a Job (or Jobs) Covered by Social Security? 
In order to be eligible for benefits, in addition to working recently enough and for a long enough period of time, you must have been working in jobs covered by Social Security. What kinds of jobs are not covered by Social Security? Generally speaking, jobs in which you did not pay Social Security taxes, including certain forms of government work and self-employment, may not count toward the required work history for SSDI benefits. 
Does Your Medical Condition Meet the SSA's Definition of a Disability? 
In order to qualify for SSDI benefits, you will need to have a medical condition—an injury or an illness—that meets the Social Security Administration's definition of a disability. It is critical to understand that the SSA's definition of a disability or disabling condition might not be the same definition your healthcare provider uses to describe a disability. To meet the SSA' requirement of a disability, your condition must be meet two requirements: it must be so severe that it prevents you from doing the type of work you did previously or doing any other new type of work (i.e., it prevents you from engaging in any substantial gainful activity), and it must either be expected to last for at least one year or to result in your death.
To be clear, even if you have been diagnosed with a serious medical condition or sustained an injury that is likely to last for the rest of your life but you can still work, you will not qualify for SSDI benefits. Similarly, even if you have a serious injury or medical condition that prevents you from doing any substantial gainful activity yet your healthcare provider expects you to recover within several months, the condition will not qualify as a disability according to the SSA.
Contact Our National SSDI Benefits Attorneys for Assistance
 Do you need help with your disability benefits claim or appealing a denial of benefits? Our national Social Security disability lawyers can assist you. Contact the Law Offices of Stephen Barszcz today for more information.
Resource:
ssa.gov/benefits/disability/