Can I Get SSDI Payments If I Was Diagnosed With A Disability?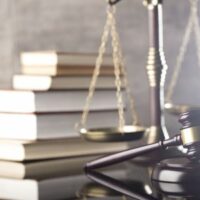 If you saw a healthcare provider because you were experiencing physical or psychological symptoms of a disease or condition, your doctor might have diagnosed you with an illness or condition that is generally understood to be a disability. In some cases, you might even have a healthcare provider who described your condition as a disability, and the condition could qualify you for certain accommodations at work or in public places under the Americans with Disabilities Act (ADA). Yet you might also be wondering: can I get SSDI payments if I was diagnosed with a disability?
It is critical to understand that eligibility for Social Security Disability Insurance (SSDI) payments requires a person to be disabled, but that person must be disabled based on the Social Security Administration's definition of a disability. In other words, even if your condition means that you meet other disability definitions of a disability, you might not be "disabled" according to the Social Security Administration (SSA). Our national SSDI lawyers can explain in more detail.
Common Understandings of Disabling Conditions 
To explain how some classifications of a disability might not meet the SSA's definition, we want to discuss how the U.S. Centers for Disease Control and Prevention (CDC) defines a disability. According to the CDC, a disability "is any condition of the body or mind (impairment) that makes it more difficult for the person with the condition to do certain activities (activity limited) and interact with the world around them (participation restrictions)." The CDC underscores that many different types of disabilities exist, and they can affect various aspects of a person's life.
The CDC also cites the World Health Organization (WHO) definition of a disability, explaining that the WHO identifies a disability based on it having three dimensions that include:
Impairment (including structural and/or functional impairments);
Activity limitation (which can include the physical ability to execute a task); and
Participation restrictions (which refer to a person's ability to participate in a particular kind of situation).
By comparing these definitions or elements of a disability, it should become clear that many disorders or conditions that could be considered a disability by the CDC or the WHO would not qualify as a disability for purposes of obtaining SSDI benefits.
Disability Definition for SSDI Benefits 
In order to be eligible to receive SSDI benefits, you will need to have a sufficient number of work credits, but first you will need to show that you meet the definition of a disability under Section 404.1505 of the Code of Federal Regulations. Under that law, a disability means "the inability to do any substantial gainful activity by reason of any medically determinable physical or mental impairment which can be expected to result in death or which has lasted or can be expected to last for a continuous period of not less than 12 months."
Further, the law explains that, in order to meet this specific definition of a disability for purposes of being eligible for benefits, "you must have a severe impairment(s) that makes you unable to do your past relevant work or any other substantial gainful work that exists in the national economy."
Seek Advice From Our National Disability Lawyers 
If you need assistance proving that you have a disability according to the SSA in order to obtain SSDI benefits, one of our national disability attorneys can help you. Contact the Law Offices of Stephen Barszcz to have an attorney at our firm evaluate your case today.
Sources:
ssa.gov/OP_Home/cfr20/404/404-1505.htm#:~:text=(a)%20The%20law%20defines%20disability,not%20less%20than%2012%20months.
cdc.gov/ncbddd/disabilityandhealth/disability.html#:~:text=A%20disability%20is%20any%20condition,around%20them%20(participation%20restrictions)