What Should I Avoid When Filing For Consumer Bankruptcy?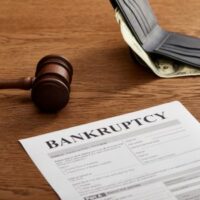 When you are planning to file for consumer bankruptcy in Florida, there are a wide variety of tips you should consider, including hiring an experienced St. Petersburg bankruptcy attorney to assist you with your case and to make sure that you complete all necessary steps of the bankruptcy process. Beyond the things you should do when you are planning to file for consumer bankruptcy, there are also a wide variety of things you should avoid doing that could ultimately harm your bankruptcy case, result in a loss of exempt assets, jeopardize your ability to receive a bankruptcy discharge, and even lead to criminal charges in certain cases. When you are getting ready to file for bankruptcy, and during your bankruptcy case, you should avoid the following actions to ensure that your case moves along smoothly.
Do Not Accrue Significant Debt Shortly Before Filing for Bankruptcy 
You should never accrue significant credit card debt or other types of debt shortly before you plan to file for bankruptcy with the expectation that this debt will be eligible for discharge. Under U.S. bankruptcy law, using your credit cards to purchase luxury goods or services within 90 days of the date you file for bankruptcy, or taking out cash advances within 70 days of the date you file for bankruptcy, could result in fraud allegations. Once you know you will be filing for bankruptcy, it is important to work with your attorney to determine what debts you can lawfully take on without jeopardizing your bankruptcy discharge.
Do Not Provide Incorrect Information About Your Assets
 Do not fail to disclose certain assets or provide any kind of inaccurate or incorrect information about your assets when you submit documentation for your bankruptcy petition. Doing so could damage your bankruptcy case, even if you provide incorrect information accidentally.
Do Not Give Your Assets Away to Avoid Liquidation 
Do not gift any assets to friends or family members because you think you can avoid having those assets liquidated in your bankruptcy case. Doing so may constitute fraud, and you could face consequences.
Do Not Use Exempt Assets to Repay Dischargeable Debts 
Do not use any of your exempt assets to work on paying down debts that will ultimately be discharged in your bankruptcy case when you may be able to retain these assets and have those debts discharged.
Do Not Wait to Hire a Bankruptcy Lawyer 
Many aspects of a bankruptcy case must occur prior to filing or shortly after you file for bankruptcy, including determining your eligibility for a particular type of bankruptcy, filling out all necessary documents and providing all required materials to the court, determining which debts are eligible for discharge, identifying assets that should be exempt under Florida law, completing a credit counseling course, and more. If you wait too long to hire an attorney, you could make a mistake that could jeopardize your bankruptcy discharge. You can ensure that you take all necessary steps in your bankruptcy case by hiring a lawyer from the start.
Contact Our St. Petersburg Consumer Bankruptcy Lawyers Today 
Are you planning to file for Chapter 7 or Chapter 13 bankruptcy in Florida? One of our experienced St. Petersburg consumer bankruptcy attorneys can begin working with you today on your case. American bankruptcy law can be extremely complicated, and it is essential to have an experienced advocate on your side from the very start of your bankruptcy case. Contact the Law Offices of Stephen Barszcz today for more information.
Source:
law.cornell.edu/uscode/text/11