SSDI Benefits Waiting Period And ALS Diagnoses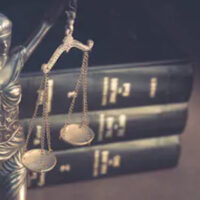 If you were injured recently or diagnosed with a disabling illness, you may be in the early stages of seeking disability benefits through the Social Security Disability Insurance (SSDI) program. Generally speaking, when you apply for SSDI benefits, you must wait while your application is processed, and even upon approval, you will need to wait an additional five months before receiving your first benefit payments. Accordingly, at a minimum, those who are eligible for SSDI benefits will be waiting at least six months for a payment from the date their disability began. In some cases, depending upon when the person applied for SSDI benefits, the waiting period can be even longer.
However, the Social Security Administration, which administers SSDI benefits, recognizes that there is a need for quicker payment in certain circumstances. One of those circumstances involves SSDI applicants with amyotrophic lateral sclerosis, which is also known as ALS or Lou Gehrig's disease. Our national Social Security disability lawyers can explain how the waiting period no longer applies for patients with ALS.
Understanding the ALS Disability Insurance Access Act of 2019 
The ALS Disability Insurance Access Act of 2019, which was signed into law on December 22, 2020, changed the way in which the SSDI benefits waiting period applies to patients with ALS. Prior to the passage of this last, individuals who had been diagnosed with ALS were subject to the same five-month waiting period as other people approved for SSDI benefits. Given the severity of the disease, and the rapidity with which it can become life-threatening, there is a need for individuals who have ALS to have faster access to benefits. As SSA rulemaking in light of the law explains, "ALS is a progressive neurodegenerative disease that affects nerve cells in the brain and spinal cord," and there is currently "no known cure for ALS." The SSA further explains that the disease "advances rapidly and attacks the nerve cells responsible for controlling voluntary muscles."
Any applications that are currently submitted by or for individuals with ALS will not be subject to the five-month waiting period upon approval. To be sure, the Social Security Administration's online SSDI application system will automatically remove the waiting period requirement. By automatically eliminating the waiting period, the SSA explains that it will be able to provide SSDI benefits to ALS patients upon approval "in just a matter of days." The application process can move faster, too. Through the use of an electronic health exchange, the SSA can obtain the medical evidence it needs to approve a claim and can process a claim in a period that may be as fast as "just two days."
Amended Rule for ALS Patients with Recent Applications for Benefits 
The five-month waiting period has been eliminated for all SSDI benefit applicants who were approved for benefits on or after July 23, 2020.
We want to clarify that, after the ALS Act was originally signed into law, the elimination of the waiting period applied to individuals who filed an application on or after December 23, 2020. A technical correction to the law was later signed into law on March 23, 2021 so that, practically speaking, applicants who were approved for SSDI benefits on or after July 23, 2020 would not need to undergo the five-month waiting period.
Seek Advice from a National Disability Benefits Lawyer 
Do you have questions about the waiting period or your eligibility for disability benefits? Our national SSDI benefits attorneys can help. Contact the Law Offices of Stephen Barszcz to learn more.
Resource:
federalregister.gov/documents/2021/08/27/2021-18435/removing-the-waiting-period-for-entitlement-to-social-security-disability-insurance-benefits-for