Why Your "Activities of Daily Living" Matter When It Comes to Applying for Disability Benefits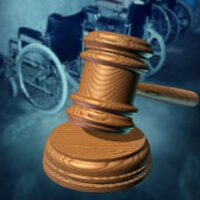 Disability benefits are designed to help those people unable to work due to a physical or mental impairment. When assessing a disability application, however, Social Security will ask you about your "activities of daily living" (ADLs). This broadly refers to your ability to perform (or not perform) common non-work related tasks, such as preparing meals, paying bills, or going to the store. In some cases, a Social Security administrative law judge (ALJ) may cite your ADLs as proof that you do not meet the legal test for disability benefits.
Magistrate: Applicant's Daily Activities Did Not Undermine His Credibility, Evidence of Mental Disorders
To be clear, the mere fact that an applicant can perform some ADLs does not automatically negate their disability claim. The ALJ must still explain how the applicant's ADLs contradicts demonstrate they are still somehow capable of working. Put another way, an applicant's ADLs are one piece of evidence an ALJ may consider, but it cannot be the only evidence relied upon to deny benefits.
A recent decision from a federal magistrate judge in Arizona, Heltzel v. Commissioner of Social Security, provides a helpful illustration. The plaintiff in this case applied for disability benefits, citing a number of mental impairments, including schizophrenia, post-traumatic stress disorder, and gender dysphoric disorder. After a hearing, a Social Security ALJ denied the plaintiff's application.
The ALJ largely rejected the plaintiff's testimony regarding the symptoms of his mental impairments. In doing so, the ALJ said the plaintiff's reported ADLs were "inconsistent with his alleged limitations." For example, while the plaintiff said he had "difficulty going out in public alone" due to his conditions, the ALJ noted the plaintiff also said he was "able to run errands for his grandmother, shop in stores, drive a car, and use public transportation."
But the magistrate said the ALJ never explained how this information regarding the plaintiff's ADLs actually "contradicted his alleged symptoms and thereby undermined his credibility." For one thing, the plaintiff explained he was able to run errands in public "despite his fear of leaving his room." More importantly, the ALJ " did not consider whether Plaintiff's ADLs are transferable to the work setting." Put another way, just because a person with a serious mental disorder can go to the store once in awhile, that does not mean they can work at a job 40 hours per week.
The magistrate therefore returned the case to Social Security for a new hearing.
Speak with a National Disability Benefits Attorney Today
Social Security is often too quick to cite activities of daily living as a pretext for rejecting a valid disability claim. While it is important to be upfront and honest with respect to your daily activities, you should not be unfairly punished for that honesty. National SSD eligibility lawyer Stephen Barszcz can help you in applying for disability benefits, and if necessary to contest an adverse decision from an ALJ who is not following the law. Contact his office today at 877-655-2667 to schedule a consultation.
Source:
scholar.google.com/scholar_case?case=4800232735086084779
https://www.barzlaw.com/skill-level-and-social-security-disability-claims/