When Can Family Members Receive My SSDI Benefits?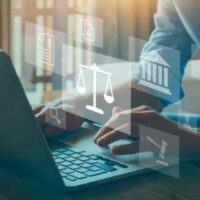 If you are disabled and are applying for Social Security Disability Insurance (SSDI) payments or you are already receiving SSDI payments, you may be wondering if certain family members are also eligible to receive benefits based on your disability and work record. In particular, when you are responsible for minor children or adult children with disabilities, or you provide care for another family member, you might want to determine if your family members are eligible to receive any benefits based on your history as an SSDI recipient. You should know that these types of SSDI benefits are described as "auxiliary benefits" by the Social Security Administration (SSA), and eligible dependents of an SSDI recipient can be eligible to receive auxiliary benefits under certain circumstances. Consider some of the following information from our experienced national SSDI benefits attorneys.
Child Dependents May Be Able to Receive Auxiliary Benefits 
Most often, SSDI recipients want to know if their children can be eligible to receive auxiliary benefits, or payments based on their own disability status and work record. If you receive SSDI payments and you have one or more minor children who are your dependents, then your children may be eligible for auxiliary benefits. If you have a stepchild who is also your dependent, then your stepchild also may be able to obtain auxiliary benefits. For children who have turned 18 or 19 but are still full-time high school students and are still your dependents, those children can be eligible for auxiliary benefits just as a minor dependent would be.
If you have an adult child who is disabled, that child may be eligible for auxiliary benefits if the child became disabled before they turned 22.
Grandchildren Can Be Eligible for Auxiliary Benefits Under Limited Circumstances 
In limited circumstances, a grandchild may be able to receive auxiliary benefits if you provide 50 percent or more of their support, they have been living with you prior to turning 18, and their parents are either disabled or deceased.
Auxiliary Benefits Are Paid in Addition to Your Benefits 
Finally, you might be wondering: if one of my dependents is eligible to receive SSDI benefits based on my status, will my SSDI benefits be reduced? You should know that the SSA describes auxiliary benefits as "additional monthly benefits" that can be paid based on your disability and earnings record that qualify you for SSDI benefits.
To be clear, auxiliary benefits are in addition to, rather than taken out of, your SSDI payments. The amount will depend on your payment, but children or other dependents who are eligible typically can receive up to 50 percent of the amount of the disabled worker's SSDI monthly payment.
Contact a National Disability Benefits Attorney 
If you need assistance with your SSDI payments or you have questions about auxiliary benefits for dependents, you should get in touch with one of the national disability benefits attorneys at the Law Offices of Stephen Barszcz to learn more about your options and how we can assist you. We can evaluate your circumstances and answer any questions you have.
Sources:
ssa.gov/OP_Home/handbook/handbook.05/handbook-0501.html#:~:text=%E2%80%9CAuxiliary%20benefits%E2%80%9D%20are%20additional%20monthly,receiving%20benefits%20because%20of%20imprisonment