What Is The Process For Consumer Bankruptcy?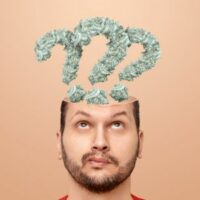 If you are considering the possibility of filing for bankruptcy, it is important to understand the process you will go through so that you can be prepared. Given that there are two different types of bankruptcy that are common among consumers, you should know that the bankruptcy process can vary greatly based on whether you are filing for Chapter 7 or Chapter 13 bankruptcy. Our St. Petersburg bankruptcy attorneys are here to assist you, and the following information can provide you with more information about the different processes for Chapter 7 and Chapter 13 bankruptcy.
Chapter 7 Bankruptcy Process 
Chapter 7 bankruptcy is a type of liquidation bankruptcy under the U.S. Bankruptcy Code, and it is a much faster bankruptcy process than Chapter 13 bankruptcy. Before you go into the Chapter 7 bankruptcy process, you will need to ensure that you are eligible by passing the "means test." Then, once you know that you can pass the "means test" and are eligible for Chapter 7 bankruptcy, you need to be prepared for all non-exempt property to be liquidated. We want to emphasize that bankruptcy exemptions cover a wide variety of property, and you should not anticipate that you will lose all of your assets. You should, however, be ready for non-exempt assets to be liquidated. Then, the bankruptcy process will work like this:
Complete a credit counseling course within six months before you file your bankruptcy petition;
Fill out all required documentation and submit your bankruptcy petition, along with a certificate of completion for your credit counseling course (materials include disclosures about your income, debts, assets, and general finances);
Recognize that the automatic stay now applies, and creditors and debt collectors are prohibited from taking any additional actions against you to collect debt;
Provide additional financial documentation and evidence prior to the 341 meeting of creditors;
Attend the 341 meeting of creditors, recognizing that you will need to answer questions about the documentation you provided in your bankruptcy case and that creditors are permitted to show up and ask you questions in addition to the trustee's questions;
Complete a financial management course (this is in addition to the credit counseling you completed prior to filing for bankruptcy); and
Receive a bankruptcy discharge.
The entire process usually takes approximately four to six months.
Chapter 13 Bankruptcy Process 
The steps in a Chapter 13 bankruptcy case have some similarities to and some important distinctions from the Chapter 7 bankruptcy. The Chapter 13 bankruptcy process includes the following steps:
Complete credit counseling course before filing;
File your Chapter 13 bankruptcy petition, and you submit a repayment plan to the court, after which time creditors will have a chance to object to your proposed repayment plan;
The automatic stay will take effect, and creditors cannot take additional actions to collect debt;
Court will appoint a bankruptcy trustee to handle your case;
Begin making payments on your proposed repayment plan before it is confirmed by the court;
Attend the 341 meeting of creditors;
Attend the confirmation hearing, where objection can be raised to your repayment plan, and the court can ultimately approve your repayment plan;
Make payments on the repayment plan for the duration of the plan;
Complete a financial management course; and
Remaining eligible debts can be discharged.
Whereas a Chapter 7 case typically takes four to six months, a Chapter 13 case involves a repayment plan that usually lasts from three to five years, so the case will take several years before a debtor is granted a discharge.
Contact Our St. Petersburg Bankruptcy Lawyers 
Do you have questions about the consumer bankruptcy process? A St. Petersburg bankruptcy attorney at our firm can assist you. Contact the Law Offices of Stephen Barszcz for more information.
Resource:
law.cornell.edu/uscode/text/11