How Much Will I Get From Social Security Disability?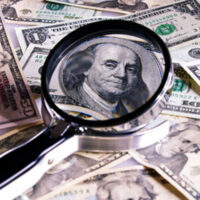 If you have a disability and are eligible for disability benefits through the Social Security Administration (SSA), you may be wondering about the amount of money you should expect to receive. For example, you might want to know: will I receive the same amount that I got in my monthly paychecks before my disabling injury or illness? Or, you might be wondering: do my disability benefits include payments for medical care and for medications? And you may want to know: are the payment amounts the same for Supplemental Security Income (SSI) and Social Security Disability Insurance (SSDI)? Our national Social Security disability lawyers have information to help you understand the types and amounts of benefits you may receive.
SSDI Payments Are Based on Your Wages 
If you are applying for SSDI benefits, you should expect that your payment amount will be based on your average earnings over a particular period of time before you became disabled. This average amount of earnings is known as your average indexed monthly earnings, or AIME. Then, the Social Security Administration will consider your AIME, along with the maximum benefit amount, and do a series of calculations to determine what is known as your primary insurance amount, or your PIA.
It is important for higher wage earners to know that the maximum monthly benefit amount is set each year, and it is set at $3,345 per month for 2022. The average benefit amount, however, is significantly less, coming in at just over $1,300. If you have specific questions about the amount of SSDI benefits you should expect to receive, you should consult with a lawyer who can discuss the SSA's calculations with you in more detail and can provide you with information about your likely benefit amount based on your particular circumstances.
SSI Benefit Payments Are Set 
For people who qualify for SSI payments based on limited incomes, the benefit amount is set (and is recalculated based on increases in the Consumer Price Index). According to the SSA, the federal benefit rate for SSI payments beginning on January 1, 2021 is $794 for an individual claiming benefits and $1,191 for a married couple.
Health Benefits Are Not Included with SSDI or SSI 
You should know that applying for SSDI or SSI does not mean that those programs will pay out health benefits, or provide you with health insurance. However, with SSI, you will likely qualify for Medicaid coverage. With SSDI benefits, you may be eligible for Medicare coverage, but you will typically need to wait to receive Medicare benefits until 24 months (two years) have passed since you became eligible for SSDI benefits. This 24-month waiting period is known as a qualifying period.
As such, while SSDI and SSI do not expressly provide health care coverage, both benefits programs ultimately do allow a recipient to obtain health care coverage through Medicare or Medicaid, respectively.
Contact a National Disability Benefits Attorney 
If you have questions about applying for benefits or the benefit amount you should expect to receive, our national disability benefits lawyers can assist you. Contact the Law Offices of Stephen Barszcz to learn more.