Understanding Types Of Bankruptcy For Individuals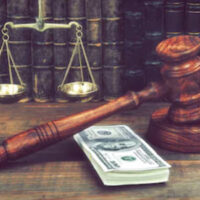 Anyone who is struggling with debt may have considered the possibility of filing for consumer bankruptcy. Yet there is a lot of information about personal bankruptcy available, and it can be difficult to sort through it. To be sure, there are many misconceptions about consumer bankruptcy, and even factual information concerning the different forms of personal bankruptcy can be confusing and complex. What types of bankruptcy are available to individuals? Our St. Petersburg bankruptcy attorneys have information to help you.
Chapter 7 Bankruptcy 
When most people think about bankruptcy, they are imagining a Chapter 7 bankruptcy case. This is a type of bankruptcy that involves the liquidation of non-exempt assets so that creditors can be paid and a debtor's remaining eligible debts can be discharged. Since Chapter 7 bankruptcy can be filed by individuals and businesses alike, it can be confusing for an individual to understand the requirements for this type of bankruptcy and what is involved in the process.
For individuals filing for Chapter 7 bankruptcy, it is necessary to pass the "means test" or to otherwise show that, financially, a liquidation bankruptcy is appropriate. The means test considers an individual's assets and income to ensure that it would not be abusive to allow that individual to have debts discharged through a Chapter 7 bankruptcy. Unlike consumers, businesses do not have to pass the means test, and corporations do not receive a discharge in a Chapter 7 bankruptcy.
Chapter 13 Bankruptcy 
This is a type of bankruptcy that is only available to individuals under the U.S. Bankruptcy Code, and it is a type of reorganization bankruptcy through which an individual can reorganize his or her debts. With this type of bankruptcy, an individual creates a repayment plan designed to last for three to five years. At the end of that period, if the debtor has fulfilled the terms of the repayment plan, remaining eligible debt can be discharged. In this type of bankruptcy filing, no assets are liquidated.
To be eligible for Chapter 13 bankruptcy, a debtor must be able to show that she or he is a wage earner and will have the capacity to fulfill the terms of the repayment plan. There are debt limits, however. In order to be eligible for Chapter 13 bankruptcy, a debtor cannot have more than $419,275 in unsecured debt or $1,257,850 in secured debt.
Chapter 11 Bankruptcy and Chapter 12 Bankruptcy 
These types of bankruptcy are less common for individuals, but an individual may be able to, or may choose to, file for Chapter 11 or Chapter 13 bankruptcy under certain circumstances. Chapter 11 bankruptcy is usually used by businesses and is similar in structure to Chapter 13 bankruptcy. However, when consumers have too much debt to qualify for Chapter 13 bankruptcy, they can file for Chapter 11 bankruptcy.
Chapter 12 bankruptcy is a specific type of reorganization bankruptcy for family farmers and fishermen. An individual who is a family farmer may be eligible to file for Chapter 12 bankruptcy.
Contact a St. Petersburg Bankruptcy Lawyer 
If you have questions about bankruptcy eligibility, one of our experienced St. Petersburg bankruptcy lawyers can assist you. Contact the Law Offices of Stephen Barszcz for more information.