Top Tips For Social Security Disability Applicants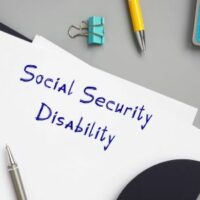 If you are planning to apply for benefits through the Social Security Disability Insurance (SSDI) program, it is important to be prepared and to have all of the information you will need. Given that the claims process for SSDI benefits has numerous complexities and can be lengthy and time-consuming, you should seek advice from a national disability benefits lawyer about your case to ensure that you are not denied benefits the first time around because of a minor error or failure to take one of the necessary steps. The following are some of our top tips for applying for and receiving SSDI benefits.
Ask a National SSDI Lawyer for Assistance 
While the claims process might not initially look too complicated, it can be easy to make a mistake in your application for SSDI benefits, and applicants often fail to provide the precise information that the Social Security Administration (SSA) needs in order to process the claim. To ensure that you are eligible for benefits and that you submit all necessary information for your application to be approved, you should seek advice from a national Social Security Disability lawyer from the start.
File Your Application for SSDI Benefits Quickly 
While you will need to wait five months from the date that your disability began to begin receiving SSDI benefits, you do not need to wait five months to file your application. In fact, the sooner you file, the quicker your application can be approved. Once your application has been approved, you can be eligible to start receiving benefits as soon as that five-month waiting period has ended. Since it often takes the SSA a number of months to process a claim, you could end up waiting more than five months from the date of your disability if you do not file right away.
You should also know that certain types of disabilities are eligible for a quicker timetable to approval under the Compassionate Allowances program. You can work with your lawyer to determine whether you could be eligible for this faster timeline as a result of the type of nature of your disability.
Have Strong Medical Evidence and Continue to See Your Doctor 
In order to be eligible for SSDI benefits, you will not only need to prove that you have worked for a long enough period of time and for a sufficient number of hours to be eligible, but you will also have to prove that you meet the SSA's definition of a disability. The SSA's definition might not be the same definition your doctor uses, but nonetheless, you will need medical evidence to show that your injury or condition is such that you cannot engage in substantial gainful activity and that your condition is expected to last at least 12 months or to result in your death. Once you have this medical documentation, you will need to continue seeing your health care provider since the SSA will need continuing medical information concerning the status of your disability.
Contact a National Disability Benefit Lawyer 
Do you need help with your SSDI claim? An experienced national SSDI lawyer at our firm can assist you. Contact the Law Offices of Stephen Barszcz today to get started on your application or appeal.