Can I Qualify For SSDI Benefits If My Disability Is Psychological Instead Of Physical?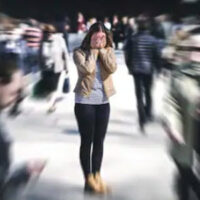 If you have been diagnosed with a mental health condition or disorder that is debilitating, you may be wondering about your eligibility for seeking Social Security Disability Insurance benefits (SSDI benefits). It is important to understand that the Social Security Administration (SSA) does recognize certain mental disorders as disabling and allowing individuals to obtain disability benefits. However, it is also important to know that not all psychologically disabling conditions will qualify for SSDI benefits, and you will still need to go through the same steps as an applicant with a physical disability. Our national disability benefits lawyers can tell you more.
Determine if Your Psychological or Mental Diagnosis is Listed in the Blue Book 
Section 12.00 of the Blue Book is specifically for mental disorders that the SSA considers to be disabling. If you have been diagnosed with one of the conditions listed, you may be eligible to receive SSDI benefits. What kinds of mental disorders or diagnoses are listed as disabling?
The SSA explains that its "listings for mental disorders are arranged in 11 categories," which include the following:
Neurocognitive disorders;
Schizophrenia spectrum and other psychotic disorders;
Depressive, bipolar and related disorders;
Intellectual disorder;
Anxiety and obsessive-compulsive disorders;
Somatic symptom and related disorders;
Personality and impulse-control disorders;
Autism spectrum disorder;
Neurodevelopmental disorders;
Eating disorders; and
Trauma- and stressor-related disorders.
If your healthcare provider has diagnosed you with a condition or disease that appears to fall into one of these categories, you may be considered disabled by the SSA, but you should not assume that your specific disorder is identified as meeting the SSA's requirement of a disability.
In order for a disorder to meet the requirements of the SSA, you must meet certain medical criteria, or you must be able to demonstrate that the disorder results in an extreme limitation of at least one area of mental functioning or a marked limitations of at least two areas of mental functions, or the condition must be "serious and persistent." The type of evaluation that a specific disorder undergoes—and the effects it has on the SSDI applicant—will depend upon the type of disorder.
When an Unlisted Psychological Condition May Meet the SSA's Definition of Disability 
It is possible that you may have a mental disorder or psychological condition that is not listed in the Blue Book but that nonetheless meets the SSA's definition of a disability. If your diagnosed mental disorder results in the following, you may be disabled according to the SSA: "The inability to do any substantial gainful activity by reason of any medically determinable physical or mental impairment which can be expected to result in death or which has lasted or can be expected to last for a continuous period of not less than 12 months."
You should have an experienced national SSDI benefits lawyer assess your case to help you understand whether or not your illness is likely to meet the requirements for disability benefits.
Contact Our National SSDI Benefits Lawyers 
If you have questions about obtaining SSDI benefits in connection with a disabling mental disorder, one of our national SSDI benefits attorneys can assist you. Contact the Law Offices of Stephen Barszcz for more information.
Source:
ssa.gov/disability/professionals/bluebook/12.00-MentalDisorders-Adult.htm