Student Loans And Bankruptcy: What To Know About The New Process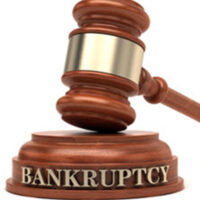 Did you know that the process for having student loans discharged in bankruptcy has changed? This is extremely important information for any debtors in Florida who are struggling with student loans and are considering the possibility of bankruptcy. As you might already know, student loans have been difficult to discharge in bankruptcy in the past (although not impossible, as some people wrongly assume). To be clear, even before the Biden administration made changes to the process, it was not impossible to have student loans discharged in bankruptcy. Now, that process is much easier. Back in November 2022, the administration announced new guidance for discharging student loans in bankruptcy. More recently, the administration updated a key document — the attestation form — that is necessary for the new process to go forward.
It is important to know that the overarching requirement of proof of "undue hardship" to discharge student loans has not changed, but the process of showing that you meet that requirement has changed. Our St. Petersburg bankruptcy lawyers can provide you with additional information.
You Must Still Meet the Undue Hardship Requirement 
The new process, as we noted above, does not eradicate the "undue hardship" requirement. Accordingly, a debtor who wants to have their student loan debt discharged in bankruptcy will still need to meet that "undue hardship" requirement set forth in U.S. bankruptcy law. At the same time, the new process provides an easier way to meet that requirement and for the bankruptcy court to agree that the requirement has been met.
Undue Hardship Analysis Now Involves Attestation Form 
Meeting the "undue hardship" requirement under the new process involves an important document known as an attestation form. The attestation form is a 15-page document that asks the debtor for details about their personal and financial information to show their past, current, and future financial situation, including their financial situation as it applies to their student loan repayment.
The forms asks debtors to supply a wide range of information, including details about their income and assets, past attempts to repay student loans, periods of forbearance or deferment, and health information to clarify whether their financial circumstances are likely to change in the future.
Justice Department and Education Department Will Review Attestation Form and Make a Recommendation to Bankruptcy Judge 
In the past, a lengthy and costly adversary process was required for a debtor to have their loans discharged in bankruptcy. With the new guidance, the process has been simplified significantly. One of the key simplifications involves the use of that attestation form mentioned above. According to a news release from the Justice Department, once a debtor submits an attestation form, the Justice Department and Education Department "will review the information provided, apply the factors that courts consider relevant to the undue-hardship inquiry, and determined whether to recommend that the bankruptcy judge discharge the borrower's student loan debt."
Contact a St. Petersburg Bankruptcy Lawyer 
Sd. If you have any general questions about bankruptcy or need assistance with your bankruptcy case, or if you want to find out more about having your student loans discharged in bankruptcy, you should contact an experienced St. Petersburg bankruptcy lawyer at the Law Offices of Stephen Barszcz today.
Sources:
justice.gov/opa/pr/justice-department-and-department-education-announce-fairer-and-more-accessible-bankruptcy
law.cornell.edu/uscode/text/11/523