SSD Benefits And Multiple Medical Conditions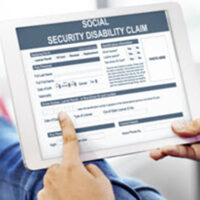 When you develop a disabling medical condition or injury that prevents you from working, you may be eligible to seek disability benefits through the Social Security Disability Insurance (SSDI) program through the Social Security Administration (SSA). Eligibility for SSDI benefits, also known simply as SSD benefits, will depend upon several different factors beyond specific information about your medical condition. In addition to having a disabling condition recognized as such by the SSA, you will need to have worked for a sufficient amount of time and recently enough to be eligible for this particular type of benefit. Assuming you have met those requirements, what do you need to know about multiple medical conditions and applying for SSDI benefits?
For example, if you have two separate medical conditions that would not qualify you for disability benefits on their own, can the combined effects of those medical conditions result in your eligibility to receive SSDI benefits? Or, for instance, can you extend your SSDI benefits if you begin to recover from the condition for which you initially received disability benefits if you develop an additional disabling medical condition?
Combined Effects of Multiple Disabling Medical Conditions
When you apply for SSD benefits and have more than one potentially disabling condition, the SSA must consider the combined effects of your medication conditions. To be clear, the SSA cannot look at each of your conditions individually and determine that, on their own, the conditions do not qualify as a disability. Rather, the SSA will look at the effects of all of your conditions to determine whether, collectively, the conditions result in you being "disabled" according to the SSA. To be disabled according to the SSA, the following must be true of your medical condition or conditions:
Your condition (or the disabling effects of multiple conditions) is expected to result in death or to last for a continuous period of 12 months or more; and
Your condition (or the disabling effects of multiple conditions) makes you unable to do any kind of substantial gainful activity.
Development of an Additional Medical Condition
What can happen if you develop an additional medical condition while you are receiving SSD benefits? And, in particular, can you be eligible for extended benefits if you are beginning to recover from your original condition when you develop an additional disabling condition? While you will not be eligible to receive additional benefits or a higher benefits payment as a result of developing an additional medical condition, you may be able to continue receiving benefits if your original condition has started to improve. It is important to update the SSA accordingly.
Seek Advice from an Experienced National Disability Lawyer 
Do you have questions about SSD benefits eligibility, or do you need assistance applying for benefits or appealing a denial when you have more than one medical condition? One of our national Social Security disability attorneys is here to help. Contact the Law Offices of Stephen Barszcz today for more information about obtaining the SSD benefits you need and deserve.