Am I Eligible For SSD Benefits Due To Long-Term COVID-19 Effects?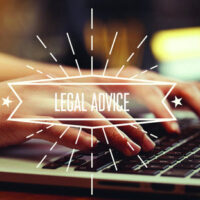 In order to qualify for disability benefits through the Social Security Disability Insurance (SSDI) program, you must be able to show you have a disability as the Social Security Administration (SSA) defines it in addition to meeting other requirements under federal law. The SSA defines a disability as "the inability to engage in any substantial gainful activity by reason of any medically determined physical or mental impairment(s) which can be expected to result in death or which has lasted or can be expected to last for a continuous period of not less than 12 months." The SSA has a "Blue Book" that lists certain medical conditions that qualify as disabilities. Yet what happens when a person cannot work for an extended period of time due to a medical condition that has not yet been considered fully by the SSA?
That is a question that many COVID-19 "long-haulers," as they have become known colloquially, are asking, according to a recent NPR article. For people who have long-lasting symptoms from COVID-19 infections that prevent them from engaging in any substantial gainful activity, is it possible to receive SSDI benefits?
Understanding Long-Term Illness Following a COVID-19 Infection
Some people who contract COVID-19, even if they do not have any preexisting conditions or underlying risk factors, can become COVID-19 "long-haulers." While that term has not traditionally been applied to people who suffer long-term effects from an illness, the term has entered into the modern lexicon as a result of the coronavirus pandemic. According to the NPR article, COVID-19 long-haulers are "people who survive COVID-19 but have symptoms—sometimes debilitating symptoms—many months later."
Scientists have not been able to definitively explain why some people become long-haulers and others do not. And in the meantime, disability advocates are "trying to figure out whether long-haulers will qualify for disability benefits." Some of those disability advocates are asking the SSA to update its guidance and policies to reflect the disabling effects of COVID-19 for some people.
COVID-19 Infections Might Meet the Required SSA Definition of a Disability 
For COVID-19 long-haulers, the lasting effects of the coronavirus infection might meet the required SSA definition of a disability. To be sure, for some long-haulers who continue to experience severe effects from the disease, COVID-19 has resulted in "the inability to engage in any substantial gainful activity," and "which has lasted or can be expected to last for a continuous period of not less than 12 months." According to Dr. Steven Martin, a UMass Medical School physician and professor, "if we end up with a million people with ongoing symptoms that are debilitating, that is a tremendous burden for each of those individuals, but also for our health care system and our society."
In a recent letter to the SSA Commissioner, U.S. Rep. John Larson joined with other members of Congress in asking that the SSA investigate the long-term effects of COVID-19 and whether it may result in SSDI benefit eligibility for certain Americans. As that letter emphasizes, "while a diagnosis of COVID-19 will not by itself make an individual eligible for Social Security or SSI disability benefits, SSA can expect to see increasing numbers of children and adults who have survived COVID-19 but are experiencing long-lasting health effects."
Contact a National Disability Attorney for Help 
Do you have questions about eligibility for SSDI benefits after contracting COVID-19? One of our national Social Security disability attorneys can assist you. Contact the Law Offices of Stephen Barszcz to learn more about applying for SSDI benefits.
Resources:
larson.house.gov/sites/larson.house.gov/files/COVID-19%20Long-Term%20Health%20Letter_.pdf
npr.org/sections/health-shots/2021/02/22/966291447/when-does-covid-19-become-a-disability-long-haulers-push-for-answers-and-benefit