Mental Illness and SSDI Benefits: What You Should Know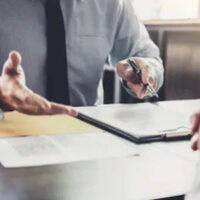 If you are unable to work due to a mental illness or a psychological condition, you might be wondering about your eligibility for Social Security Disability Insurance benefits, or SSDI benefits. When you are considering applying for SSDI benefits—which are also known as Social Security Disability benefits or simply SSD benefits—it is important to understand that you must meet other requirements to be eligible in addition to having a qualifying disorder. Assuming you have met the work-related requirements, you should begin working with an experienced national SSD benefits attorney to determine whether your mental illness qualifies as a disability according to the Social Security Administration (SSA).
Some Mental Illnesses of Psychological Conditions Meet the Definition of a Disability According to the SSA 
To be eligible for SSD benefits, the Social Security Administration says that you must have an illness or condition that prevents you from engaging in "any substantial gainful activity (SGA) by reason of any medically determinable physical or mental impairment(s)." In addition, the condition must be expected to last for at least 12 months or must be expected to result in your death. If you have a mental illness or condition that meets the SSA's definition of a disability, you could be eligible for benefits.
To be clear, disabilities according to the SSA certainly include more than just physical disabilities.
Mental Disorders Have a Specific Disability Classification 
The SSA has a specific classification of mental disorders or conditions that can qualify as disabilities and can render a former worker eligible for SSDI benefits. Similar to any other type of disabling condition, the person seeking SSDI benefits must be able to provide medical evidence of the condition, and the medical evidence must come from an "acceptable medical source." Typically, you must have documentation of your condition from either a medical or osteopathic doctor. Licensed psychologists also may be considered to be an acceptable medical source provided that the psychologist is appropriately licensed or certified.
Types of Mental Illnesses or Conditions That May Qualify As Compensable Disabilities 
While it is critical to seek advice from a disability benefits lawyer about your specific medical diagnosis and your eligibility for SSD benefits, the following are listed specifically as "mental disorders" by the SSA that may qualify as a compensable disability depending upon the specific facts of the case:
Neurocognitive disorders;
Schizophrenia spectrum and other psychotic disorders;
Depressive, bipolar, and related disorders;
Intellectual disorders;
Anxiety and obsessive-compulsive disorders;
Somatic symptom and related disorders;
Personality and impulse-control disorders;
Autism spectrum disorder;
Neurodevelopmental disorders;
Eating disorders; and
Trauma- and stressor-related disorders.
Just because you have been diagnosed with a condition that fits into one of these categories does not, in and of itself, mean that you are eligible for SSD benefits, but you could be eligible for benefits.
Contact a National Disability Benefits Lawyer for Assistance 
Do you have questions about seeking disability benefits for a mental health condition or disorder, or do you need assistance appealing a benefits denial? One of the experienced national Social Security disability attorneys at our firm can assess your case today and begin assisting you with your claim. Contact the Law Offices of Stephen Barszcz to learn more about how we can help.
Resource:
ssa.gov/disability/professionals/bluebook/general-info.htm#:~:text=The%20law%20defines%20disability%20as,not%20less%20than%2012%20months.