I Got Hurt at Work: Can I Seek SSD Benefits and Workers' Compensation?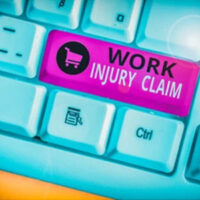 If you recently got hurt at work, you might be thinking about applying for workers' compensation benefits in addition to seeking benefits through the Social Security Disability Insurance (SSDI) program. While some workplace injuries result in temporary disabilities that allow injured workers to return to the job after a few weeks or a few months, many worksite injuries and diseases result in permanent disabilities that limit any kind of meaningful work. In such cases, it may be possible to obtain both workers' compensation benefits and Social Security disability benefits, or SSD benefits. To be eligible for SSD benefits, you must have a serious injury that is expected to last at least one year or longer or to result in death in order to be eligible.
Assuming you have met the eligibility requirements for workers' compensation in your state and SSD benefits, can you actually obtain both types of benefits at the same time? The Social Security Administration (SSA) handles SSD benefit claims, and we want to tell you more about how receiving workers' compensation benefits ultimately could affect your SSD benefits.
Your Social Security Disability Benefits Could Be Reduced 
According to the SSA, if you receive workers' compensation benefits because of a serious and disabling workplace injury or illness, your Social Security benefits could be reduced both for you and for your family.
How will the SSA calculate a potential reduction in your SSD benefits? The Social Security Administration will add up the total amount of money you are receiving in benefits, including workers' compensation benefits, SSD benefits, and any other public disability payment you receive. If that total exceeds 80 percent of your average earnings prior to your injury or illness, then the SSD benefit will be reduced down to 80 percent of your average weekly earnings before you got hurt or became ill. You should speak with a national disability benefits lawyer about the particular facts of your case and what you should expect.
Private Workplace Disability Payments Will Not Affect Your SSD Benefits Payment 
While receiving workers' compensation benefits from your state's workers' compensation agency may result in a reduction of your SSD benefits, you should know that your SSD benefits will not be reduced if you obtain workplace disability benefits from a private source. For example, if you sustain a life-threatening injury on the job and are eligible for private disability insurance benefits through a work program or for early access to private pension benefits, that amount of money you receive will not impact your SSD benefits.
However, once you begin receiving any kind of public disability benefit that has been paid by a federal, state, or local government, your SSD benefit may be reduced.
Contact a National Social Security Disability Lawyer 
If you were injured on the job and need advice about seeking SSD benefits in combination with workers' compensation benefits, an experienced national Social Security benefits attorney at our firm can speak with you today about your case. Do not hesitate to get in touch with us to learn more about your compensation options. Contact the Law Offices of Stephen Barszcz today for more information.