Key Things To Know About Similarities And Differences Between SSDI And SSI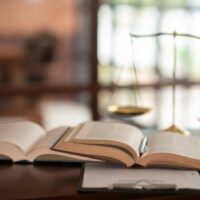 When you have been disabled as a result of an injury, or you are dealing with a disabling illness, it is important to learn about your options for obtaining disability benefits through programs administered by the Social Security Administration (SSA). The two primary types of disability benefits that a person may be able to seek are Social Security Disability Insurance (SSDI) payments and Supplemental Security Income (SSI) payments. These two types of programs sound very similar, especially in their shortened acronyms, but it is important for you to know that the programs also have many differences. Our national disability benefits attorneys want to provide you with more information about the similarities and differences between SSDI and SSI benefits.
Similarities Between SSDI and SSI Benefits 
Whether you are planning to apply for SSDI benefits or SSI benefits, you will need to be able to show that you have a disability according to the definition that the SSA relies on to make determinations for both SSDI and SSI payments. The definition that the SSA uses is in the Code of Federal Regulations, and it may be quite different from a definition that a health care provider might use. Under federal law, in order to qualify for either SSDI or SSI payment, you must have a condition that meets this definition of a disability:
"[T]he inability to do any substantial gainful activity by reason of any medically determinable physical or mental impairment which can be expected to result in death or which has lasted or can be expected to last for a continuous period of not less than 12 months."
For a person to meet that definition, the individual "must have a severe impairment(s) that makes you unable to do your past relevant work . . . or any other substantial gainful work that exists in the national economy."
Differences Between SSDI and SSI Benefits 
Aside from the shared requirement of a disability according to the definition in the Code of Federal Regulations, other SSDI and SSI eligibility requirements are quite different from one another. Here are some key things that are true of SSDI eligibility and payments that are not true of SSI eligibility and payments:
In order to qualify for SSDI payments, you have worked for a long enough period of time, and recently enough, such that you have a sufficient number of work credits to be eligible;
Your payments will be based on your wages prior to your disability, capped at a maximum amount; and
Eligibility has nothing to do with your current assets or income.
Differently, the following are true of SSI payments:
You must have a limited income and limited assets to qualify; and
Eligibility has nothing to do with your prior work record, but instead depends on your current income and assets.
In some circumstances, a disabled worker may be eligible for both SSDI and SSI, but they will need to meet the eligibility requirements for both.
Contact a National SSDI Benefits Attorney 
If you have questions about your eligibility for SSDI or SSI benefits, one of the experienced national disability benefits lawyers at the Law Offices of Stephen Barszcz can answer your questions today.
Sources:
ssa.gov/OP_Home/cfr20/404/404-1505.htm
ssa.gov/disabilityfacts/facts.html