Do I Need To Avoid Bankruptcy To Keep My Assets?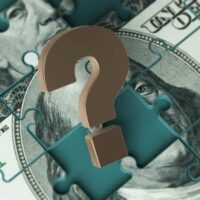 Many misconceptions exist about the consumer bankruptcy process, and it can be difficult to know what is accurate and what is part of a common bankruptcy myth. One question that debtors often have about the possibility of filing for bankruptcy is whether they need to explore alternatives if they want to be able to keep their assets. Indeed, many debtors are under the misconception that filing for bankruptcy means all of your assets will be sold, and you will not be able to keep anything that is of material or sentimental importance to you. No matter what type of bankruptcy you are considering, you should know up front that you will be able to keep a range of assets by applying Florida's bankruptcy exemptions. Furthermore, in some types of bankruptcy cases, you will not need to deal with the possibility of having to give up any of your assets since reorganization bankruptcies do not involve liquidation.
Our St. Petersburg bankruptcy lawyers can explain in more detail.
Bankruptcy Exemptions Will Apply to a Chapter 7 Case 
It is true that some of your assets may need to be liquidated if you are planning to file for Chapter 7 bankruptcy, but it is important to understand that there are many kinds of assets that are not liquidated in a Chapter 7 bankruptcy case. The Florida Statutes include a wide range of bankruptcy exemptions that you can apply to your case. To be clear, any assets that fall under the exemptions will be "exempt" in your bankruptcy case and will not be sold so that creditors can be repaid. Depending upon the types of assets you own, it may be possible to file for Chapter 7 bankruptcy without any major assets needing to be liquidated.
The following are some examples of the types of assets you can keep in a Chapter 7 case in Florida because of the state's bankruptcy exemptions:
All of the equity in your home under Florida's homestead exemption, as long as you have owned your home for at least 1,215 days before you filed for bankruptcy and as long as your home is not on more than half of an acre within a municipality or on more than 160 acres outside a municipality;
Up to $1,000 of equity in your motor vehicle;
Up to $750 of your wages per week for a head of household, or either 75 percent or 30 times the current federal minimum wage (whichever of those amounts is greater);
Retirement accounts, including public and government employee retirement benefits and pensions, 401(k) accounts, 403(b) accounts, and large amounts of money in IRAs;
Education savings accounts;
Health savings accounts (HSAs);
Hurricane savings accounts;
Tax refunds;
Prescription health aids; and
Between $1,000 and $4,000 of assets of your choosing (the amount depends on whether you use the homestead exemption).
There are additional exemptions under Florida law that you should discuss with a lawyer.
You Will Not Lose Any Assets in a Reorganization Bankruptcy 
If you are planning to file for a reorganization bankruptcy under Chapter 13 or Chapter 11, you will not have to give up any of your assets. In fact, one of the benefits of a reorganization bankruptcy is that it can give you a way to get caught up on payments for secured debts so that you can keep the property and become current on the loan (such as for a mortgage or a motor vehicle).
Contact a St. Petersburg Bankruptcy Attorney 
If you have questions about bankruptcy in Florida, you should get in touch with one of the St. Petersburg bankruptcy attorneys at the Law Offices of Stephen Barszcz today.
Source:
leg.state.fl.us/statutes/index.cfm?App_mode=Display_Statute&URL=0200-0299/0222/0222.html