Can I Reapply for Disability If My Medical Condition Has Gotten Worse?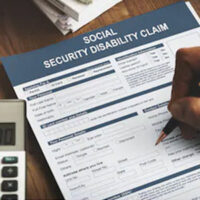 If Social Security denies your application for disability benefits, that is not necessarily a permanent decision. Besides appealing the denial itself, you can also reapply for benefits at a later date. If your medical condition has worsened–or doctors can present a more accurate diagnosis of your impairments–Social Security may be inclined to grant your new application.
Oregon Judge Orders Direct Award of Benefits After Social Security ALJ Fails to Properly Credit New Medical Evidence
But can Social Security simply deny a second application based on its findings with respect to the first application? In the law there is a phrase known as res judicata, which literally translates to "a matter judges." The basic idea behind res judicata is that once a legal dispute is judged on its merits it cannot be relitigated. Put another way, a new court is bound by an earlier court's ruling disposing of the exact same legal matter.
So how does this work in the context of reapplying for disability benefits? A recent decision from a federal judge in Portland, Oregon, Donald E. v. Commissioner, Social Security Administration, offers some insight. In this case, the plaintiff filed his first application for disability benefits in 2012. A Social Security administrative law judge (ALJ) held a hearing and determined the plaintiff was "not disabled" based on Social Security's legal criteria. This decision became final in 2014.
Two years later, in 2016, the plaintiff reapplied for disability benefits. The plaintiff explained that his medical condition had worsened since the 2014 decision. Notably, the plaintiff's treating physician diagnosed him with a new impairment–fibromyalgia–and prescribed new medication. Despite this new evidence, however, the ALJ assigned to the second application said that res judicata required her to apply a "presumption of nondisability" to the plaintiff's situation. And since the plaintiff could not "rebut" this presumption to the new ALJ's satisfaction, she denied his second application.
The plaintiff appealed Social Security's decision to federal court. A federal judge found the second ALJ's application of res judicata to be too "rigid." While there was a presumption of nondisability that carried over from the first to second case, the additional medical evidence presented by the plaintiff did, in fact, rebut that presumption. The second ALJ therefore erred not only in blindly applying res judicata, but also by failing to give sufficient weight to the new medical evidence.
The judge therefore took the unusual step of making a direct award of disability benefits. Normally, a court would simply return the case to Social Security for a new hearing with the ALJ. But in this case, the judge said that had the ALJ "properly considered" the new medical evidence, she "would have been required to find Plaintiff disabled." A new hearing was thus legally unnecessary.
Speak with a National Disability Benefits Attorney Today
Persistence is often the key to obtaining disability benefits. Many first-time applicants mistakenly believe that once Social Security says "no," that they have no other options. But in fact, there are often multiple avenues for appeal and reapplication. National SSD eligibility lawyer Stephen Barszcz can help you apply–or reapply–for disability benefits. Contact his office today at 877-655-2667 to schedule a consultation.
Source:
scholar.google.com/scholar_case?case=17620542200962527231
https://www.barzlaw.com/what-are-the-different-types-of-medical-opinions-that-social-security-must-consider-in-a-disability-case/