Can I Apply For SSDI Benefits On Behalf Of Someone Else?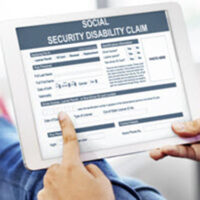 Many disabled adults in the U.S. cannot care for themselves, so a family member often becomes the caregiver for that disabled adult. Caregiving can be an extremely difficult task, and it often requires the caregiver to assist the disabled adult with a wide variety of matters that range from activities of daily living to seeking disability benefits. If you are a caregiver for an adult with a disability, can you apply for Social Security Disability Insurance (SSDI) benefits on behalf of the person with a disability?
Generally speaking, a caregiver can be eligible to seek SSDI benefits on behalf of an eligible disabled adult, but it is important to seek advice from a Social Security disability benefits lawyer who can ensure that you take all necessary steps in the complex application process.
Determining Eligibility for Disability Benefits 
Before you apply for disability benefits on behalf of a disabled adult for whom you serve as a caregiver, you will first need to determine that person's eligibility. Here, it is essential to understand the difference between Supplemental Security Income (SSI) and SSDI. Although SSI and SSDI look very similar in terms of their acronyms, the benefits systems are quite different from one another in terms of eligibility. Both are designed for disabled adults. However, SSI benefits are for lower-income adults who qualify based on a lower income level, while SSDI benefits are for disabled adults who worked long enough and logged enough hours to be eligible. For SSDI benefits, a disabled adult with both low and very high earnings can be eligible.
Next, you will need to work with a national disability lawyer to ensure that the adult for whom you are applying for SSDI benefits has a disability as it is defined by the Social Security Administration (SSA). Federal law defines a disability as "the inability to do any substantial gainful activity by reason of any medically determinable physical or mental impairment which can be expected to result in death or which has lasted or can be expected to last for a continuous period of not less than 12 months." In order to prove that a person has a qualifying disability, you must be able to show that the person has "a severe impairment(s) that makes [that person] unable to do [their] past relevant work or any other substantial gainful work that exists in the national economy."
Disabled Person Seeking Benefits Will Need to Sign Documents 
In situations where a person's disability is so severe that a caregiver is required, it is often likely that you will be able to prove eligibility, but it is nonetheless essential to get help from a lawyer. 
When it comes to actually filing the application, you may need to have the disabled person's signature. To be clear, unless you are the legal guardian of the disabled adult for whom you are a caregiver or you have a power of attorney, then it is important to know that the disabled adult for whom you are seeking benefits will still need to sign some materials for the application. You can fill out most of the information on behalf of the disabled person, but she or he will need to sign the application and give the Social Security Administration consent to obtain necessary information to approve the application.
Contact Our National SSDI Lawyers 
Our national SSDI attorneys can help you with an SSDI application you are filing on behalf of a disabled adult for whom you serve as a caregiver. Contact the Law Offices of Stephen Barszcz today for more information.
Resource:
ssa.gov/OP_Home/cfr20/404/404-1505.htm#:~:text=(a)%20The%20law%20defines%20disability,not%20less%20than%2012%20months