What Is The Compassionate Allowances Program?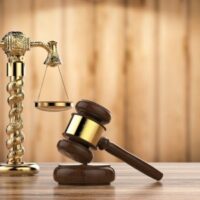 When you have been diagnosed with a serious medical condition or you have sustained a disabling injury, you have likely begun looking into your options for obtaining disability benefits. Depending upon your work history and your income, you may be able to qualify for benefits through the Social Security Disability Insurance program (SSDI benefits), through Supplemental Security Income (SSI), or both. If you have started to research the application process for seeking disability benefits through the Social Security Administration, which administers both SSDI and SSI benefits, you may have come across information about waiting periods and the length of time that must pass before you can become eligible for benefits.
In some cases, disabling conditions are considered to be serious enough that they should be fast-tracked through the application process. The program that allows for this type of fast-tracking is known as the Compassionate Allowances program, and our national disability benefits lawyers can tell you more about it.
General Timeline for Social Security Disability Benefits Claims 
In general, when you apply for Social Security Disability benefits, you should know that you will not be eligible to obtain benefits for five months from the date that the Social Security Administration determines that you became disabled. To be clear, you should not wait for five months from this date to file for benefits because the application process itself will take a couple of months. Accordingly, if five months have already passed from the date your disability started, you will need to wait another month or two—at least—before you begin receiving benefits based on the amount of time it typically takes the SSA to process claims. If you apply for benefits as soon as you become disabled, you can begin receiving payments five months from the date your disability started if the SSA approves your application.
Yet for many people with disabilities, especially those who have been diagnosed with injuries or conditions that are critical, the waiting period can be devastating. It is precisely for these types of situations that the Social Security Administration created Compassionate Allowances. With the Compassionate Allowances program, if you have one of the identified conditions, your SSDI application can be fast-tracked so that you may begin receiving benefits on a faster timeline. As the SSA explains, the majority of the conditions that qualify for Compassionate Allowances "primarily include certain cancers, adult brain disorders, and a number of rare disorders that affect children."
Conditions Eligible for SSDI Fast-Tracking 
There are a wide variety of conditions that are listed as Compassionate Allowances conditions by the SSA, and the program expanded that list of conditions in August 2021. Indeed, according to a Social Security Administration news release, 12 new Compassionate Allowances conditions were added to the list in summer 2021. There are currently 254 conditions on the list.
SSDI applications involving Compassionate Allowances can result in benefits within weeks in many cases after you become eligible for benefits.
Contact a National Disability Benefits Lawyer 
If you have questions about applying for SSDI benefits or whether you are eligible for the Compassionate Allowances program, one of our national SSDI benefits attorneys can assist you. Contact the Law Offices of Stephen Barszcz for more information.
Source:
blog.ssa.gov/how-our-expanded-compassionate-allowances-program-helps-people-with-severe-disabilities/