What Is Reconsideration?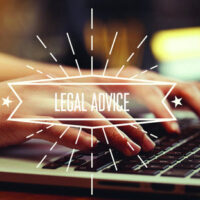 When you believe that you meet the requirements for receiving Social Security Disability Insurance benefits, or SSDI benefits, and then you receive a notice that you have been denied, you will likely come across information about "reconsideration," or making a "request for reconsideration." While the goal when applying for SSDI benefits is to have your application approved the first time around, there are many disabled Americans who apply for benefits and are denied because of a minor error in the application. Generally speaking, errors — and reasons for a denial of benefits — can be based on medical reasons or non-medical reasons. For example, you may have provided medical records but they were insufficient to prove that you have a disabling condition according to the SSA. Or, for example, you might have made a typographical error in your application.
When you are denied benefits, either for medical reasons or non-medical reasons, you can file a request for reconsideration. Our national disability benefit attorneys can explain in more detail what is involved in the reconsideration process and what steps you will need to take in order to request reconsideration.
Reconsideration is an Appeal 
The most important thing to know about reconsideration is that it is, essentially, a first type of appeal if you are denied SSDI benefits. To be clear, your first appeal step if you are denied benefits upon your initial application is a request for reconsideration.
Different Types of Requests for Reconsideration 
If you applied for SSDI benefits and received a decision letter informing you that your claim was denied, you can request reconsideration. However, the type of reconsideration request you make will depend upon whether your denial was for medical or non-medical reasons. Sometimes denials for medical reasons are described as denials related to your disability or evidence of your disability.
You will need to know the reason you were denied because you will file a request for reconsideration differently. There is a specific process for appealing a medical decision and for appealing an "other" or non-medical decision. How will you know the reason for your denial? As the Social Security Administration (SSA) explains, "when we make a decision on your claim, we send you a letter explaining our decision."
Fill Out Form for Request for Reconsideration 
To formally file a request for reconsideration, you will need to fill out Form SSA-561. You can do this online, or you can mail or fax the form to the Social Security office that is nearest to you. You should get in touch with a disability benefits lawyer who can assist you with this process to give you the best chance of having your claim approved.
Contact a National SSDI Benefits Lawyer Today 
Filing for SSDI benefits can be complicated, and it is always a good idea to have an experienced lawyer on your side. Yet even if you applied for benefits yourself and were denied, it is important to know that you can request reconsideration, and our firm can help you with this process. Many applicants make mistakes on their initial applications and are denied for reasons that can be remedied in the process of reconsideration. If you have questions or need help, do not hesitate to get in touch with an experienced national disability benefits attorney at the Law Offices of Stephen Barszcz today.
Sources:
ssa.gov/apply/appeal-decision-we-made/request-reconsideration
ssa.gov/forms/ssa-561.html