New Bill Proposes "Modernization" of SSD Program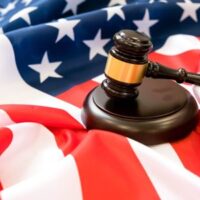 Is the Social Security Disability Insurance (SSDI) program in need of modernization? According to a recent press release, US Senators Sherrod Brown (D-OH) and Bill Cassidy (R-LA) have proposed a bipartisan bill titled "Improving Employment Options for DI Beneficiaries Act," which is aimed at modernizing the current system. More specifically, the Act would "make it easier for Americans with disabilities to apply for the Social Security Disability Program and cut waste in the program by improving vocational data and eligibility criteria. As the press release underscores, this is the "first bipartisan, bicameral push in decades to reform" the Social Security Disability system, including the Supplemental Security Income (SSI) program.
What do you need to know about the proposed changes, and what should you do if you are currently planning to apply for SSDI benefits or currently receiving them? Our national disability benefits attorneys can give you more information, and we are able to talk with you today about your circumstances and to answer any questions you have.
Making Changes to the Disability System 
What would the Improving Employment Options for DI Beneficiaries Act change if it were passed? First, it would update the economic data used to make determinations about SSD eligibility and employment, and it would modernize the current understanding of "job opportunities." As Senator Brown explained, Americans "for too long, [people] with disabilities have been at an unfair disadvantage because of the outdated economic data used by the Social Security Administration," and "this bill will require the SSA to use today's data to run today's programs and ensure that disabled Americans are not unfairly punished."
One of the major modernizations, Senator Brown's office explained in the press release, concerns the SSA's understanding of "job opportunities." Indeed, as the press release clarifies, "to qualify for the Social Security Disability Program an individual must have no job opportunities available because of their condition." That list of jobs was last updated in 1977 — 46 years ago, to put that date in perspective — and thus, "currently, the list of jobs that are considered available includes the seal hunter industry, nut sorters, dowel inspectors, egg processors, and elevator operators." The changes would also make it easier for older and disabled adults to save money while remaining eligible for SSI benefits with the SSI Savings Penalty Elimination Act.
This proposed legislation is currently just that — proposed legislation. As such, if you are planning to apply for benefits or currently receiving benefits, you should follow existing rules and requirements. If the law ultimately passes, the process for obtaining benefits and retaining them could change once the law takes effect.
Contact a National SSDI Benefits Lawyer 
The Social Security Disability system in the US is extremely complicated, and it has recently been plagued by delays that have impacted disabled Americans across the country. People who are eligible for disability benefits can be denied initially because of minor errors in or issues with their applications, and it can take more time than necessary to receive the benefits that a disabled person needs and is entitled to receive. If you have any questions about disability benefits or need assistance applying for benefits initially or appealing a denial, our firm can help. An experienced national SSDI benefits lawyer at the Law Offices of Stephen Barszcz is here to assist you. Contact us today for more information about how we can help.
Source:
brown.senate.gov/newsroom/press/release/brown-cassidy-modernize-social-security-disability-program