How Can I Distinguish Between SSDI And SSI Benefits?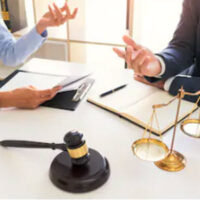 The Social Security Administration (SSA) provides different forms of disability benefits to disabled people based on their work histories or on their lower income status. Those types of disability benefits include Social Security Disability Insurance benefits, or SSDI benefits, and Supplemental Security Income benefits, or SSI benefits. SSDI benefits are paid to disabled applicants who have a long enough work record to be eligible for benefits, regardless of that person's income status. SSI benefits are paid to low-income people who are disabled. Yet distinguishing between the two types of Social Security disability benefits can be difficult, and in some cases, a person may be eligible for both types of benefits. Our national Social Security disability lawyers can help.
SSDI and SSI Similarities 
There are a couple of key similarities between SSDI and SSI benefits. First, both SSDI and SSI are types of Social Security disability benefits, which means the SSA oversees both types of benefits applications. In addition, both SSDI and SSI benefits require the applicant to show that they meet the definition of a disability used by the Social Security Administration.
The Code of Federal Regulations defines a disability as "the inability to do any substantial gainful activity by reason of any medically determinable physical or mental impairment which can be expected to result in death or which has lasted or can be expected to last for a continuous period of not less than 12 months." The inability to perform substantial gainful activity not only means that you cannot return to your regular job, but that your medical condition prevents you from engaging in any kind of substantial employment.
Eligibility for SSDI and SSI Are Different 
Other than the required showing of a disability as defined above, the eligibility for SSDI and SSI are very different from one another. SSDI eligibility is based on your work history, whereas SSI is for people with limited income and resources.
To qualify for SSDI benefits, you will need to have evidence of a long enough work history in a position where you paid Social Security tax. Eligibility for SSDI benefits does not have anything to do with the total earnings of a person who is applying for benefits, but rather the total number of work credits that a person has acquired. In order to qualify for SSDI benefits, you must have earned 40 credits over the last 20 years (although there are exceptions for younger workers who become disabled). In a qualifying job, you can earn one credit for every $1,470 you earn. In one year, you can earn four credits maximum.
To qualify for SSDI benefits, you will need to have evidence of having limited income and resources. For purposes of determining whether you have limited income and resources, the Social Security Administration will look at job earnings, your accounts, any real property you own, and other assets. If you have limited income and resources, and if you have earned enough credits through your job prior to your injury, you may be eligible to receive both SSDI and SSI benefits.
Contact Our National Disability Benefits Lawyers 
If you have questions about your eligibility for Social Security disability benefits, one of our national SSDI benefits attorneys can talk with you today about your circumstances. Contact the Law Offices of Stephen Barszcz for more information and to get started on your disability application.
Resource:
ssa.gov/OP_Home/cfr20/404/404-1505.htm