Debunking Bankruptcy Myths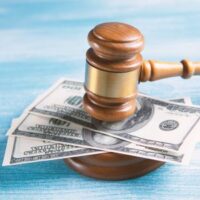 Struggling with debt is extremely difficult under any circumstances, and it can be difficult to know when to ask for help and what kind of assistance may be available. One possibility is to file for consumer bankruptcy, but we know that it can be difficult to understand the benefits of Chapter 7 bankruptcy or Chapter 13 bankruptcy when there are many misconceptions about the bankruptcy process. Our experienced St. Petersburg bankruptcy attorneys want to debunk some common bankruptcy myths to help you understand the benefits of consumer bankruptcy for struggling debtors in Florida.
Myth #1: You Will Lose All of Your Property If You File for Bankruptcy 
Consumers across the country have many misconceptions about the consumer bankruptcy process, and a common one is that a debtor will lose all of his or her property in a bankruptcy case. This is a myth no matter what type of bankruptcy you are considering. Under the U.S. Bankruptcy Code, in a Chapter 7 bankruptcy, non-exempt property is liquidated to repay creditors, but debtors are able to keep a variety of exempt property, including all equity in a home under Florida law along with other assets and property. In a Chapter 13 bankruptcy case, assets are not liquidated at all, so a debtor will not lose any property because of bankruptcy liquidation.
Myth #2: Bankruptcy Will Stay on Your Credit Report Forever 
Bankruptcy does not stay on your credit report forever. The length of time the bankruptcy will remain on your credit report depending on the type of bankruptcy, but the time is typically 7 or 10 years. However, just because you have a bankruptcy on your credit report does not mean you will be completely ineligible for loans or credit. 
Myth #3: You Will Never Be Able to Buy a House If You File for Consumer Bankruptcy 
You can certainly be eligible to buy a house and to get a mortgage after a bankruptcy. There are waiting periods, though. For a Chapter 7 bankruptcy, you will need to wait from 2 to 4 years depending upon the type of mortgage you are seeking. Chapter 13 waiting periods vary, and some mortgages require only a one-year waiting period.
Myth #4: Both Spouses Must File for Bankruptcy 
Both spouses do not have to file for bankruptcy. Just one spouse can file for bankruptcy even if the parties remain married.
Myth #5: You Are Only Allowed to File for Bankruptcy One Time 
You can certainly file for bankruptcy more than once, but you must abide by different waiting periods outlined under U.S. bankruptcy law.
Contact a St. Petersburg Consumer Bankruptcy Attorney for Assistance 
If you are struggling with debt and need advice about consumer bankruptcy, one of our dedicated St. Petersburg bankruptcy lawyers can speak with you today about your situation. We can help you to understand your eligibility for either Chapter 7 or Chapter 13 bankruptcy, and we can represent you throughout your bankruptcy case. Contact the Law Offices of Stephen Barszcz today for more information about the services we provide to consumers in Florida.
Resource:
law.cornell.edu/uscode/text/11